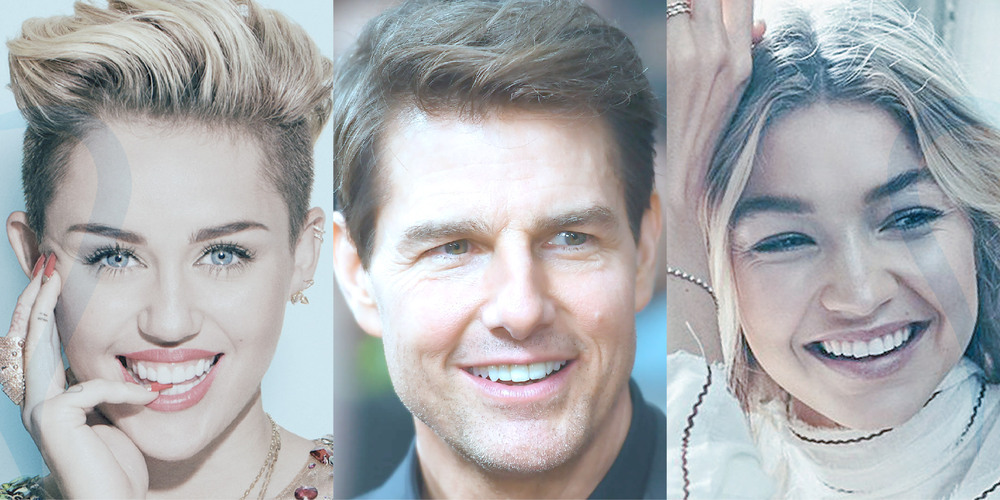 Familiar Smiles: Celebrities Who Got Their Teeth Done
Hollywood stars, artists, actors, and models attract attention not only with their talents but also with their appearance. Their always-perfect looks not only increase their popularity but also make fans curious about their transformations.
In recent years, aesthetic dentistry known as "Hollywood smile design" has become quite popular. It involves celebrities improving their teeth to have a more beautiful and impressive smile. Looking at the transformations before and after dental treatments of celebrities, we see that some prefer a natural smile, while others opt for more dramatic and stage-appropriate smile designs.
Photos of celebrities on social media platforms like Instagram and Facebook often leave viewers wondering if the changes are real or just the result of Photoshop. However, it is known that many celebrities intervene in their teeth to look better. Whether one likes it or not, I believe that celebrities get smile designs according to their own preferences.
In today's world, where social media is widespread and indispensable, people pay excessive attention to their appearance. They want their teeth to look perfect when speaking and laughing in videos. While in the past, only the rich and famous preferred straight, pearly white teeth, now everyone, from young to old, wants a beautiful smile like celebrities.
Among the treatments preferred for a Hollywood smile are zirconium coatings, pink tooth aesthetics, orthodontic treatment with transparent aligners, Emax laminates, and implants. Which treatment each celebrity chooses is often researched and wondered about.
So, who are the celebrities that got their teeth done? Let's look at the dental transformations of some names.
Celebrities Who Got Their Teeth Done:
Tom Cruise
Tom Cruise is among the celebrities we say, "Thank goodness he got his teeth done." It is known that he had problems with his teeth for a long time, lacked aesthetic appearance, and underwent treatment for years. After orthodontic treatment and zirconium coating, Cruise, despite not having a perfect smile due to the skewness of the midline, looks quite aesthetic in photos.
George Clooney
One of those who preferred to improve his already good teeth is George Clooney. Clooney opted for whiter teeth.
Michael Douglas
Michael Douglas seems to have renewed his teeth with veneer porcelain that improves the overall balance and color of his smile.
Nicole Kidman
Nicole Kidman, whose yellowish teeth affected her screen life, got her teeth done. She is among the actors who become more beautiful as they age.
David Beckham
Unlike his wife, Beckham, who did not want his teeth to be whiter after orthodontic treatment and preferred to stay natural, remains a handsome and attention-grabbing celebrity. Nevertheless, we can say that it's a good thing he chose orthodontic treatment.
Ryan Reynolds
When we look at Reynolds' childhood photos, we can see gaps between his front teeth. Reynolds is also among those who chose to straighten his teeth with orthodontic treatment.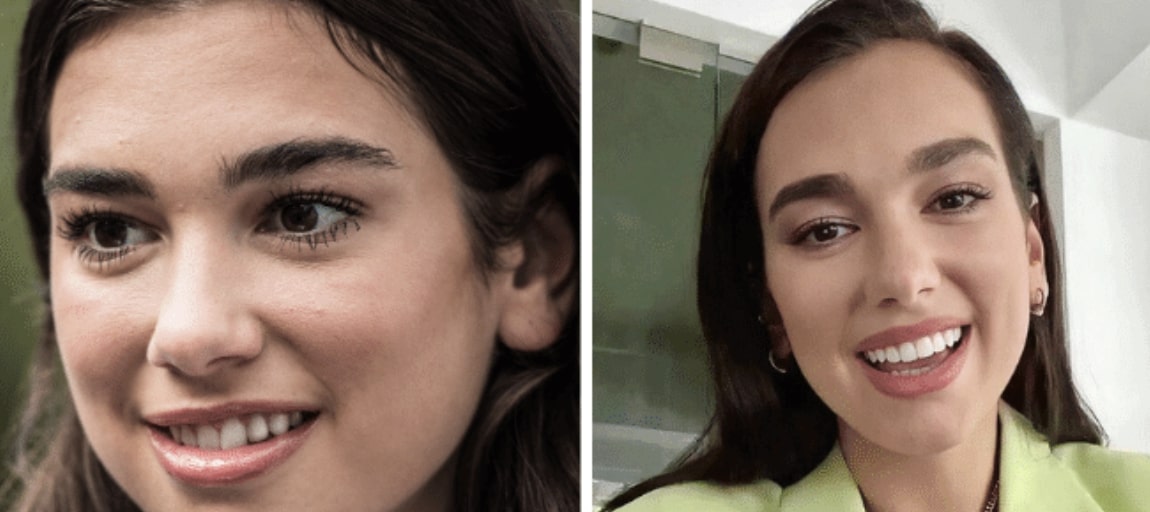 Dua Lipa
The British artist who made a name for herself worldwide has only straightened and whitened her front teeth.
Victoria Beckham
We see that Victoria, who had no problems with her teeth, avoided major orthodontic interventions. Initially, she only used whitening for her teeth, but in recent years, she has opted for larger, whiter teeth with leaf porcelain.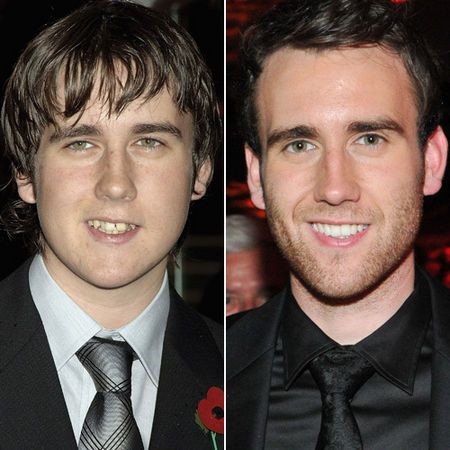 Matthew Lewis
Lewis is one of the names that suit orthodontic treatment the most. His tooth structure looks quite beautiful after treatment.
Kylie Jenner
Jenner, whose teeth have no traces of their original state, seems to have opted for laminate veneer treatment.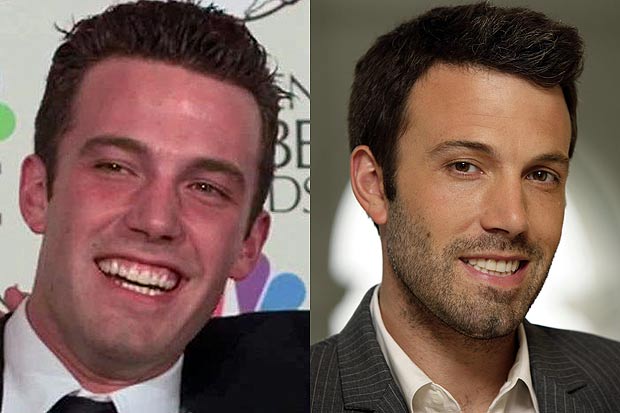 Ben Affleck
Ben Affleck drew attention with his small teeth and the visibility of his gums when he smiled (gummy smile). Shortly after, he changed his smile with gum aesthetics and leaf porcelain. I like his final look; we can say he reached a happy ending.
Cristiano Ronaldo
When we search for global dental aesthetics, Cristiano Ronaldo is the first name that comes up. Due to the extreme inward placement of his right upper incisor, Cristiano, who used to lack an aesthetic smile, underwent orthodontic treatment with ceramic braces. In addition to this, he achieved a whiter and more even appearance with coatings. Ronaldo's transformation is evidence that changes can be achieved with dental treatments.
Ed Helms
Ed Helms, who had a missing tooth, achieved an aesthetic smile with implant treatment.
Margot Robbie
Frequently heard with the Barbie movie, Robbie's teeth are quite noticeable. Looking at her photos from her youth, I can say that her teeth have not changed much. Her natural shape, size, and alignment of teeth are quite aesthetic.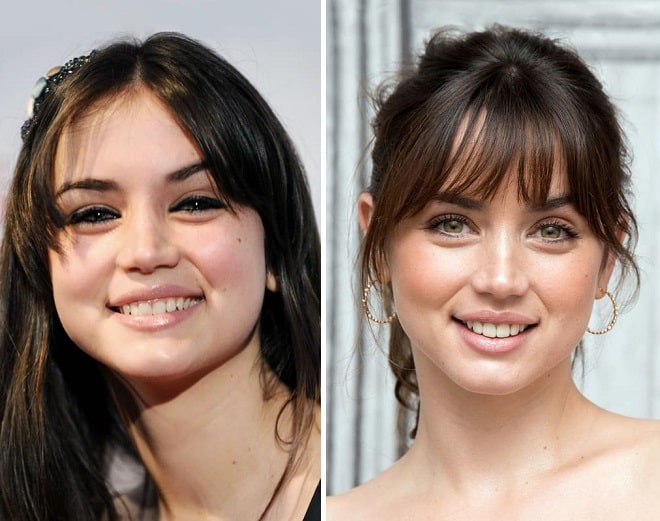 Ana de Armas
The Hollywood star, admired by everyone, is also among those who got their teeth done. Armas' choice seems to be towards leaf porcelain.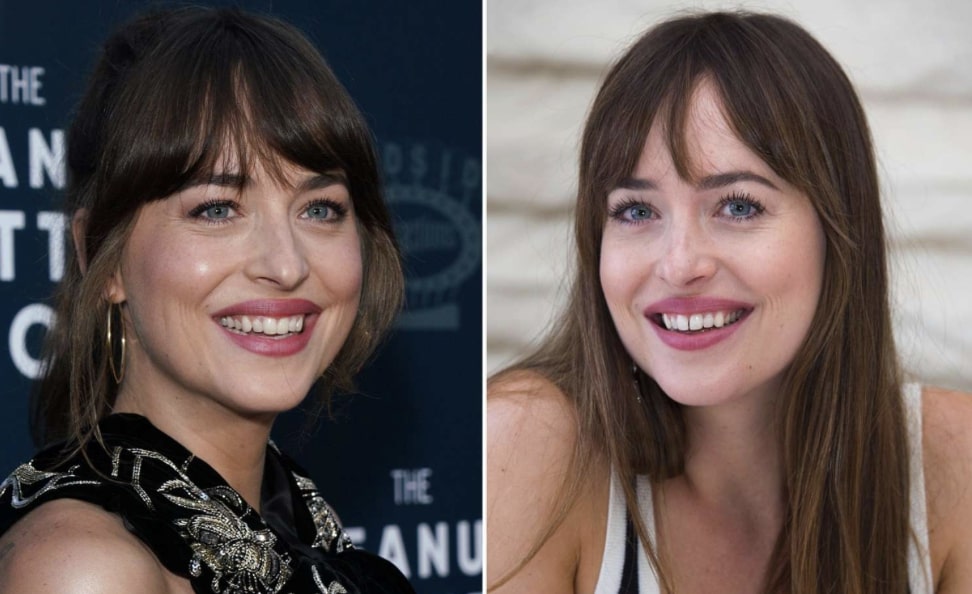 Dakota Johnson
A celebrity with a gap problem between her front teeth is Dakota Johnson. The American actor chose to close the gap between her front teeth.
Demi Lovato
Lovato revealed that she had a gap between her front teeth and producers suggested filling it before filming the movie "Skyscraper." The results of the transformation seem successful to us.
Morgan Freeman
One of the most familiar faces on our TVs is Morgan Freeman. The famous actor, whom we see has coatings on his back teeth, also had zirconium coatings on his front and lower teeth with gum leveling.
Camila Cabello
The internationally acclaimed singer and songwriter Cabello has whitened her slightly yellow-toned teeth. Apart from this procedure, she continues to use her natural teeth.
Justin Bieber
The beloved Canadian singer, Justin Bieber, made small corrections to his teeth using only transparent aligners.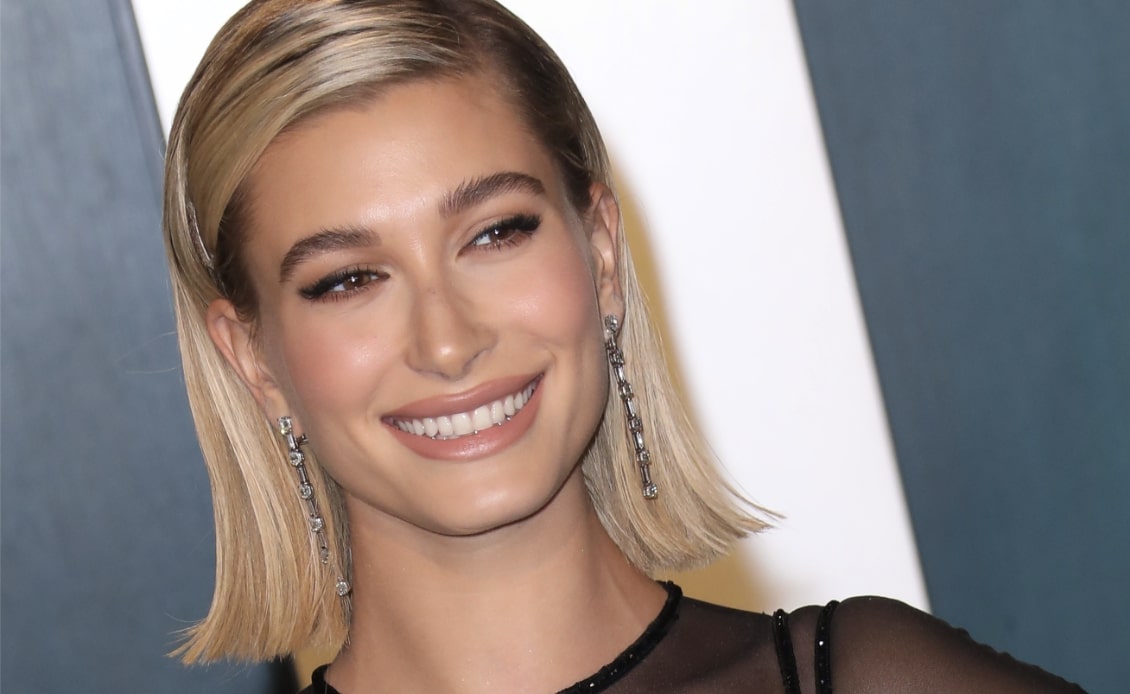 Hailey Bieber
The famous model Hailey Bieber, Justin Bieber's wife, has a natural smile. I don't think there has been any intervention in her teeth.
Taylor Swift
Looking at the youth photos of the artist whose star has shone the most in recent years, it is understood that she had orthodontic treatment. In addition to this, she seems to have leveled her canine teeth. In recent times, it is seen that she has only had veneers on her upper teeth.
Jason Derulo
American pop and R&B artist Derulo had to get his teeth done after breaking his front two teeth while shooting a TikTok video. Derulo chose smile design treatment for all his teeth while fixing these teeth. An unfortunate incident ended happily.
Johnny Depp
Johnny Depp, who has won numerous awards for his acting and has recently stood out with his musician identity, has added metal accessories to some of his teeth and gold plating to others. However, from his photos, it seems that his upper teeth are broken and yellowed. I hope he gets out of the Jack Sparrow look soon and gets his teeth done.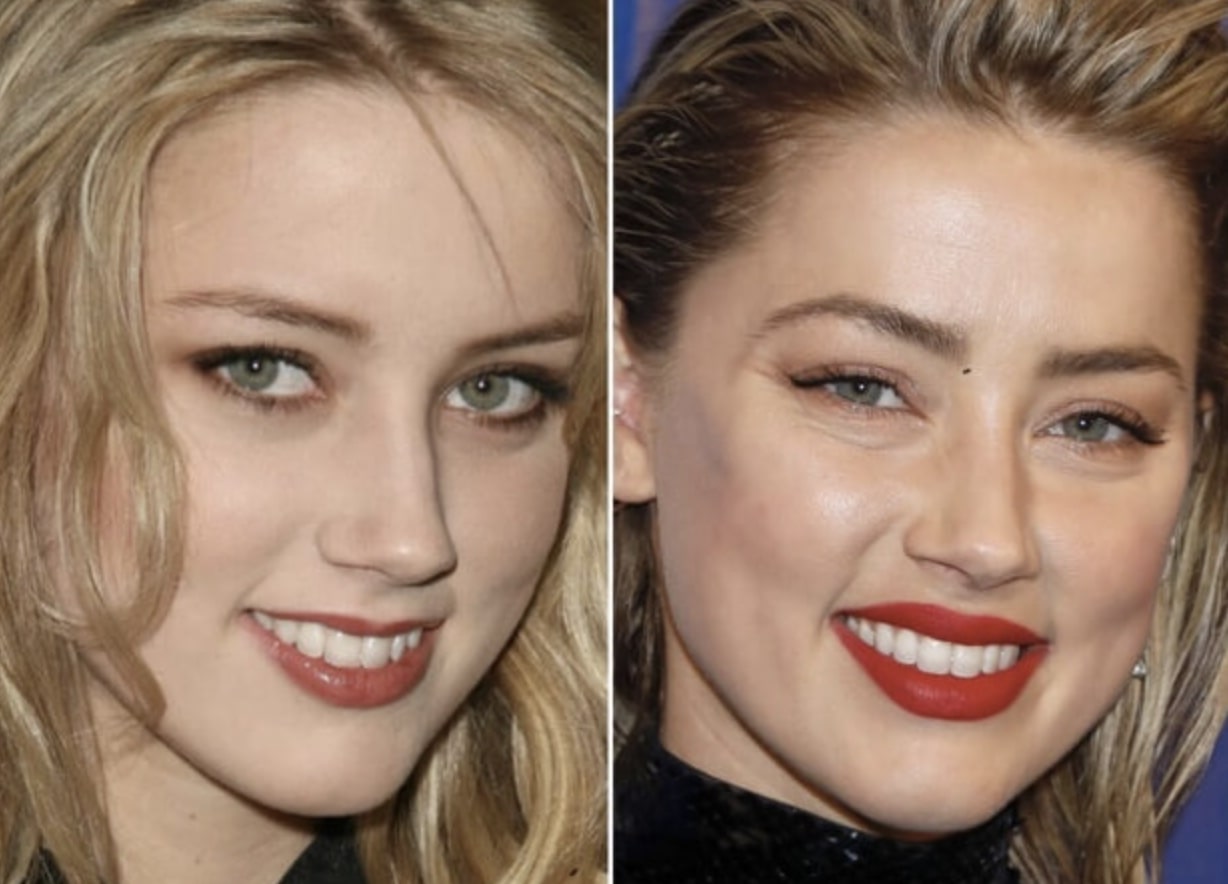 Amber Heard
The famous actress Amber Heard, who is often mentioned with the Johnny Depp case, mostly uses her natural teeth. She only chose to whiten her teeth.
Shawn Mendes
Shawn Mendes, the Canadian singer who gained fame through cover works on the Vine platform, underwent orthodontic treatment in childhood. After this treatment, Mendes has not undergone any other procedures and continues to use his natural teeth.
Bruno Mars
Singer Bruno Mars, with extremely white and straight teeth, gives the impression of having "done" teeth. Mars did not undergo any intervention in his teeth.
Jessica Biel
Justin Timberlake's wife, Jessica Biel, made her teeth more proportional and whiter with laminate veneers. I think her teeth and design suit her very well.
Hilary Duff
The actress who achieved great success at a very young age, Hilary Duff, seems to have applied laminate veneer treatment to her aligned but yellow-toned teeth. Watching Gossip Girl, it's apparent that Duff has opted for longer, more attention-grabbing, and whiter teeth in her new smile design.
Cardi B
When we look at her old teeth, the popular singer Cardi B, whose teeth were yellow and crooked, achieved a perfectly white smile with a smile design using zirconium and EMAX. Apart from being too white, an appropriate tooth shape has been chosen for her.
Abel Makkonen Tesfaye (Weeknd)
Abel Makkonen Tesfaye, also known as Weeknd, got his teeth done after becoming popular. He underwent a smile design for all his teeth and achieved a bright white smile.
Elon Musk
Today, Musk, who is on the agenda with every statement he makes, seems to have a more proportional and white smile in recent photos than in his youth. Elon Musk has achieved a more aesthetic appearance with hair transplantation and smile design.
Kim Kardashian
One of the names that come to mind when we talk about showiness and splendor is Kim Kardashian. She changed her quite natural-looking teeth with large and extra white ones. Although it seems too big and too white to me, she seems satisfied with the situation.
Kendall Jenner
One of the names I admire for her physique and facial features is Kendall Jenner. We can determine that Jenner got braces in her childhood to straighten her teeth. Sometimes, she seems to use metal and gold tooth accessories. Although Jenner occasionally undergoes teeth whitening, it should be remembered that such products only provide artificial whitening on the screens and their effects are temporary.
Megan Fox
Megan Fox, whose natural teeth actually have an aesthetic appearance, chose leaf porcelain because she was uncomfortable with her lateral incisors.
Gigi Hadid
When we examine Gigi's childhood photos, we see that her teeth were quite beautiful, and there doesn't seem to be much difference with her current photos. She didn't need an extra treatment due to the well-aligned upper teeth. Although there is some irregularity in her lower front teeth, it doesn't seem very noticeable when she smiles. It seems like she opted for only teeth whitening.
Bella Hadid
After mentioning Gigi Hadid, we cannot skip Bella. We see that Bella Hadid made aesthetic interventions with minor touches but did not touch her teeth. She seems to prefer naturalness except for teeth whitening and adding a small diamond to her tooth.
Adriana Lima
The world-famous model Adriana Lima still uses her crooked teeth without undergoing any aesthetic intervention. She has only maintained her white smile with occasional whitening.
Miley Cyrus
Miley Cyrus, a name seen on screen since childhood, seems to have crooked teeth and short tooth lengths with more visible gums in her early photos. In her current appearance, her gums are less noticeable, and her teeth lengths seem longer and more proportionate. Thanks to laminate veneers designed for smile aesthetics, she has a whiter and flawless smile.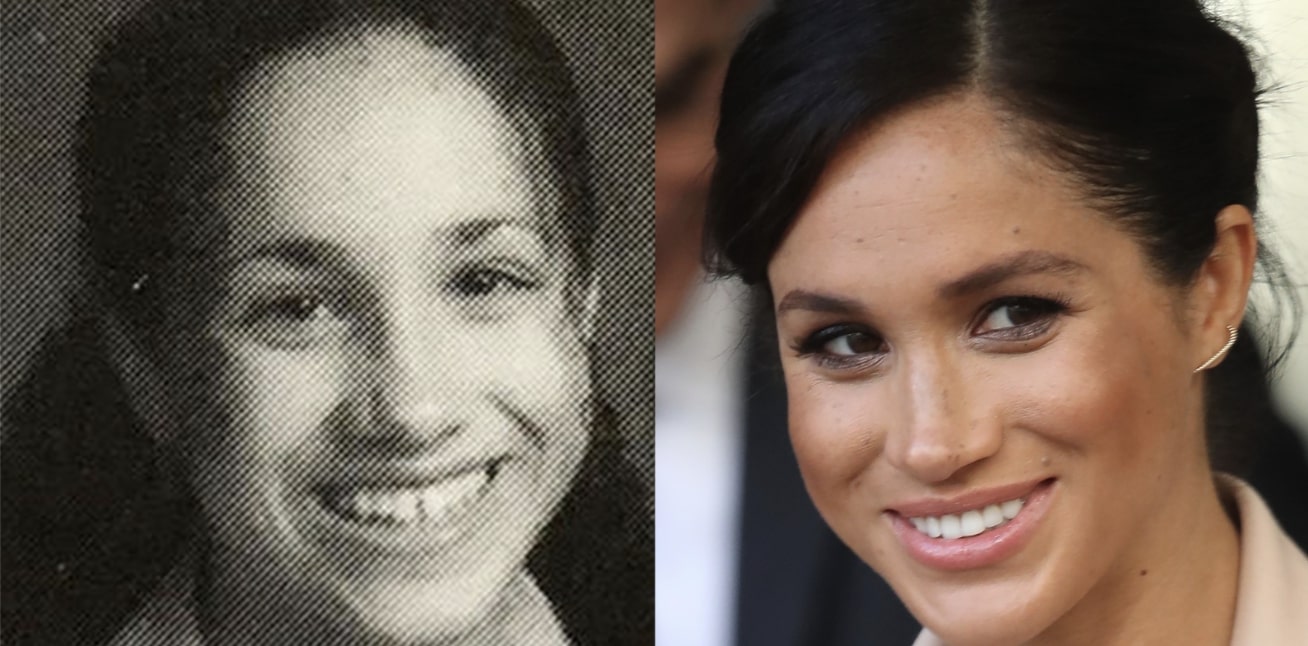 Megan Markle
A member of the British Royal Family, Megan Markle, enhanced her smile by closing the gap between her front teeth.
Jessica Alba
Looking at the photos, we see that the actress, whose front tooth is slightly forward, leveled her teeth with transparent aligner treatment. Since Alba's teeth are already good in terms of shape, size, and gum visibility, her smiling photos look very beautiful.
After my reviews, celebrities that I believe have completely natural teeth are as follows: Beyonce, JayZ, Britney Spears, Shakira, Jennifer Lopez, Justin Timberlake, Katy Perry, Zendaya.
Moreover, many celebrities not mentioned in this list have also enhanced their smiles with dental aesthetics. In today's world influenced by social media, people prioritize having beautiful and straight teeth. It should be remembered that the process of achieving a natural and healthy smile is different for everyone.
A Beautiful Smile Can Boost Your Confidence
Although dental aesthetics has become a service accessible to everyone today, the choice of a natural and unique smile is a personal decision. I believe that a beautiful smile not only boosts confidence but also supports happiness, laughter, and psychological well-being.
In conclusion, it should be added that it is difficult to give a precise price for celebrities' dental care. Prices can vary depending on the procedures performed, location, dentist, and many other factors.